Erik's trip to Boston, New York City, Philadelphia, Washington, DC, and Baltimore June and July, 2014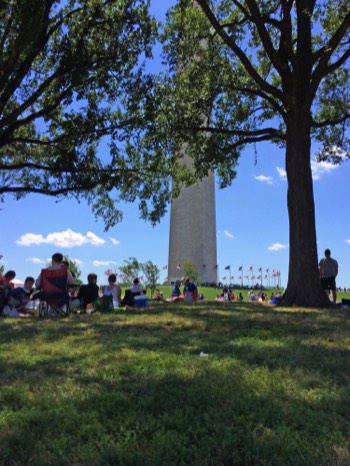 July 4 Friday — Fireworks!
Day 17

After baking in the sun at the parade, Erik, Grandpa Arthur, and Grandma Martha walked down the mall to secure a good fireworks viewing place under the Washington Monument. While Arthur and Erik cooled off in the shade, Grandma Martha saved a spot out in the open for the fireworks viewing. She was also stupid, and didn't put on sunscreen, so she ended up with a bad sunburn.
In the afternoon we were joined by Grandpa John and by Uncle Ben, Tia Mia, and cousin Aron who drove down from Philadelphia.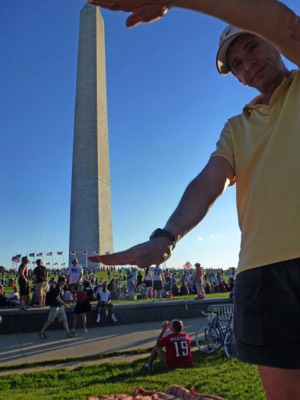 Giant Ben is bigger than the Washington Monument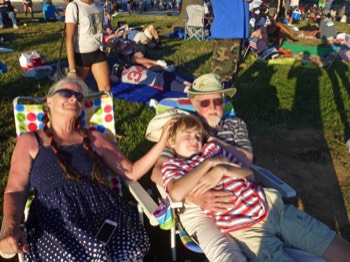 Sunburned Grandma Martha with Erik and Arthur
Erik, Martha, Ben, Aron, Arthur, Mia, and John
the Daughters of the American Revolution contingent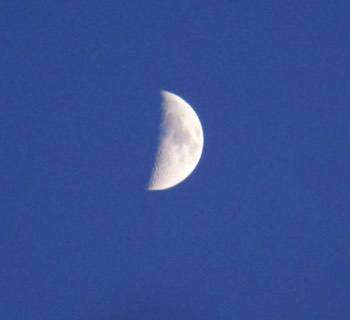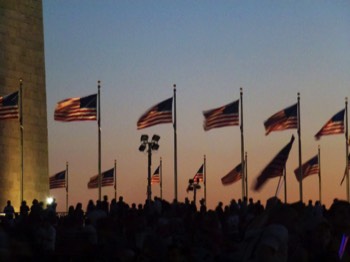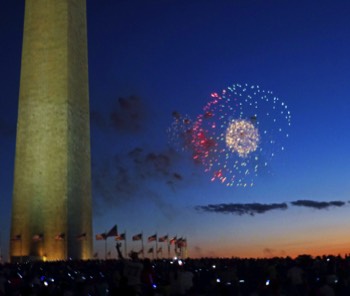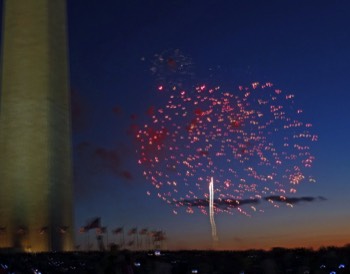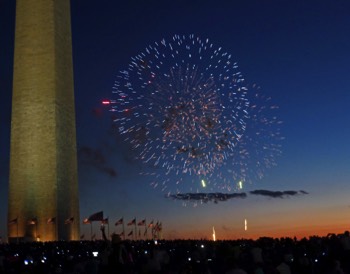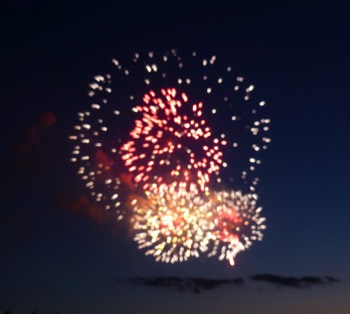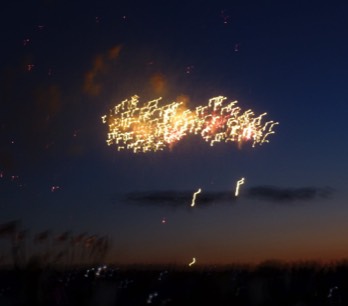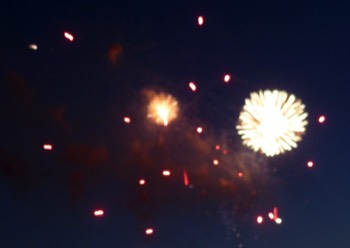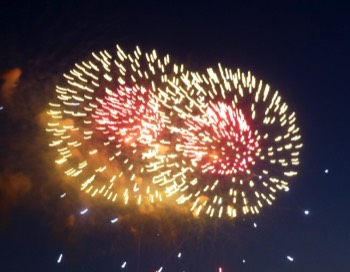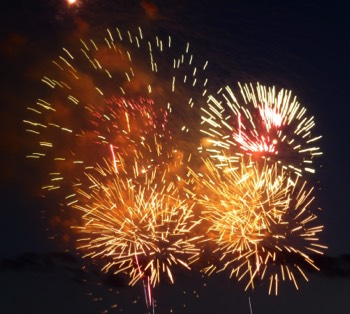 I have no idea how they did these "clock" fireworks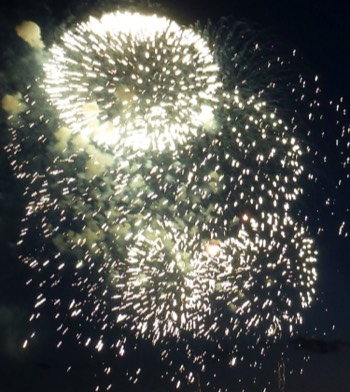 or how they did this star firework